About Us
Simon's Sushi is your premium destination for when you are craving fresh Japanese and Korean Cuisine in York. Each dish is handcrafted by our chef with care, ensuring the utmost in quality. Our menu includes a fantastic selection of mouthwatering sushi rolls, sashimi, appetizers, soups, salads, rice, bento boxes, and much more. Join us today and discover the distinctive and pleasant flavours of fresh Japanese food.
If are you unsure what to order for delivery, we've got you covered! Our menu is full of great sushi options such as the Snowman Roll, Caterpillar Roll, and the Green Dragon Roll. If you prefer the classics, you can't go wrong with ordering the six-piece Spicy Salmon Roll, six-piece California Roll, or the six-piece Tempura Roll. For those that are craving sashimi, try the three-piece Surf Clam Sashimi, or the three-piece Yellowtail Sashimi - it's absolutely delicious. We also offer party trays that are perfect for small and large parties. Whether you are hosting a family gathering, business meeting, or birthday party, our unique party trays will be sure to impress your guests. Each tray is freshly prepared for your convenience. View our menu today to choose the perfect meal for your next occasion! If you need a recommendation, try the Family Sushi Party Tray. One order comes with eighty pieces of assorted sushi prepared fresh by our experienced chef.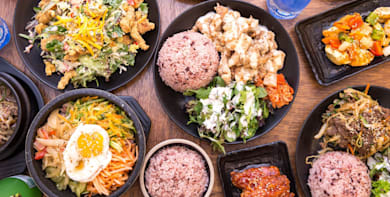 Reviews
Troy
"Didn't follow instructions but was tasty and good portion esp with voucher."
2022-01-07
Contact Us
Find Us
883 Eglinton Ave W, York, ON M6C 2C1, Canada, Toronto, M6C 2C1
Opening Hours
Monday
11:00 AM - 8:30 PM
Tuesday
11:00 AM - 8:30 PM
Wednesday
11:00 AM - 8:30 PM
Thursday
11:00 AM - 8:30 PM
Friday
11:00 AM - 8:30 PM
Please note, delivery times may vary.
We deliver to
M2L, M2N, M2P, M2R, M3C, M3H, M3J, M3K, M3L, M3M, M3N, M4G, M4K, M4N, M4P, M4R, M4S, M4T, M4V, M4W, M4Y, M5M, M5N, M5P, M5R, M5S, M5T, M6A, M6B, M6C, M6E, M6G, M6H, M6J, M6L, M6M, M6N, M6P, M9M, M9N, M9P, M9W